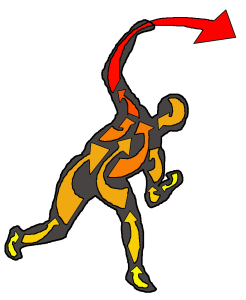 Pitching lessons with Joe Mullins, Founder and Director of Athletic Training and Conditioning, Inc., goes beyond traditional pitching lessons…
As a collegiate pitcher Joe sustained an elbow injury that would prevent him from pursuing the dream that so many other pitchers share – playing professional baseball. After realizing his competitive pitching days were over Joe made it his professional goal to understand, to the best of his ability, how the pitcher's body works and what causes throwing injuries.
Throughout his professional journey in healthcare as a Certified Athletic Trainer, Joe has been motivated by the age-old saying of "If I only knew then, what I know now". It is Joe's professional desire to assist future generations of baseball pitchers in their pursuit of that dream.
Joe best describes his journey in this quote, "I'm just a guy who lost his dream but found purpose instead. Just trying to be a student of pitching and help those who still have the dream."
---
What Others Are Saying
"Joe Mullins has a tremendous amount of knowledge regarding the art of pitching and technique.  The way he teaches and breaks down the mechanics of pitching is easy for kids to learn and understand.  I enjoy watching my son learn, develop and have fun at each lesson." Steve Webb
"I first met Joe Mullins when I was looking for a practice facility for my travel baseball team. As the owner of Game On Performance Center Joe was eager to help create an opportunity for my team to have access to his facility during the winter months. My team enjoys working out at Game On. We are made to feel like family. As I got to know Joe more I asked him to begin working with my son on his pitching mechanics. My son's pitching mechanics are so much more efficient since beginning to work with Joe. The biggest change that I have noticed in my son is his understanding of his pitching mechanics and the fact that he grasps the reasoning for each movement. One of the best things about Joe as a pitching instructor, besides his knowledge, is he always ends each lesson asking my son to teach me what he learned and why. He makes sure the pitcher understands how to use his body. I would highly recommend Game On Performance Center to other travel ball coaches and teams. I would also highly recommend Joe as a pitching instructor simply because he can communicate concepts to the pitcher and to the parent alike. His philosophy of long term pitcher development is appreciated." Beau Hopper